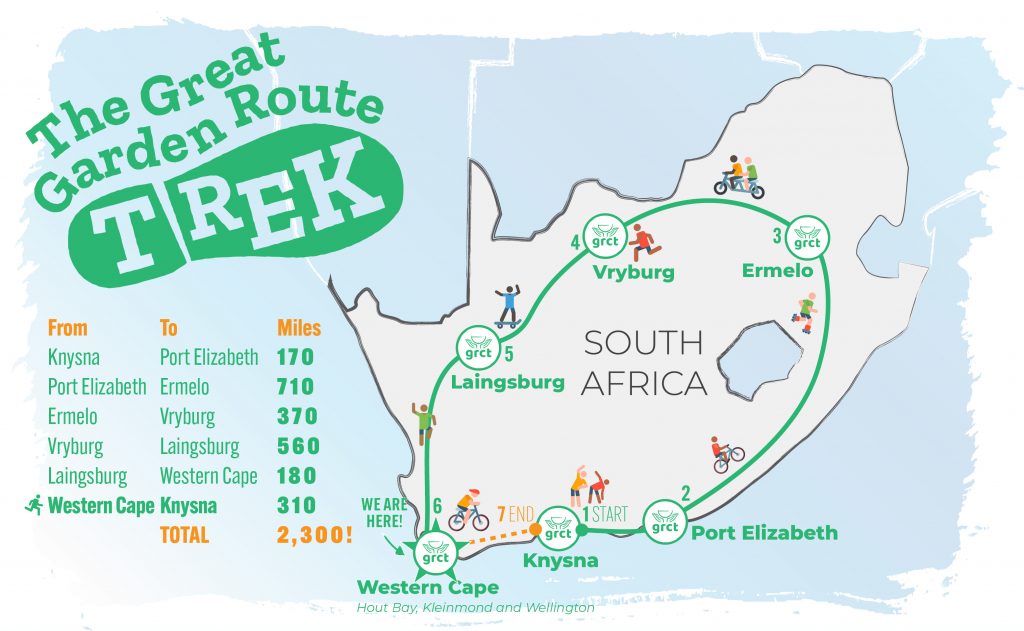 And we're off on our first ever virtual cycle/walk/run challenge!
Our 'trekkers' have made amazing progress in the first 3 weeks of our Great Garden Route Challenge and have run, walked, cycled, swum and rowed over 4,600 miles; two full circuits of our route and back past Knysna! It's not too late to help raise even more money to feed hungry children, so join our epic trek today!
We might have flashed past Western Cape twice, but our trusty blogger Speedy Springbok and his map are not quite as fast and he is taking the time to find out more about these worthwhile projects …
Week 4 progress update from
Speedy Springbok …
Good morning trekkers. This week we are journeying towards the Cape of Good Hope which Sir Francis Drake described as "the fairest cape we saw in all the circumference of the earth". Leaving Laingsburg we can take comfort from the fact that we have only a little over one week to go. So, if you feel yourself flagging, take heart – we are on the home straight. Our combined achievement is remarkable – counting only those distances that have been submitted, we have done more than 4,600 miles and are on our third circuit. Keep it up!
After about 100 miles, the arid Great Karoo landscape changes to the lush green of the Hex River valley and we arrive at Wellington, well known for its grapes, deciduous fruit, dried fruit such as raisins and sultanas, wine and brandy. In Wellington we work with an amazing group called Moms for Wellington which was started in 2009 by a group of Christian mothers with a heart for the poor and the marginalised. They have set up a children's ministry for toddlers and an Early Childhood Development Centre where they normally feed about 160 children in total. As happened elsewhere, they recently had to close because of COVID restrictions but fortunately the children have been able to come and collect the e'Pap and take it home.
After Wellington the road becomes busier and the rural landscape disappears. We pass Paarl and the turnoffs to Franschhoek and Stellenbosch with their beautiful wine estates – delightful places to explore at a leisurely pace when there is more time! Then it is through the northern suburbs of Cape Town, past Lion's Head and Table Mountain, over Kloof Nek, down to Camps Bay and along the scenic coast road to Hout Bay. Here our partners are the local Rotary Club who have teamed up with the inspirational Liz Huckle to help the local community. They are providing e'Pap to just under 450 children in a number of creches and pre-schools in Hangberg and the densely populated township of Imizamu Yethu.
Although many of the pre-schools have been closed because of COVID, they have still managed to get e'Pap to those most in need.
Get ready for the final push, trekkers and, as they say in Afrikaans, vasbyt (persevere)– it won't be long before we will be pedalling / running / walking / swimming / rowing into Knysna for the grand finale! So grab the opportunity to buy a bottle of the finest Cape sparkling wine or grape juice and slip it into your backpack for the celebration!
Speedy Springbok
If you would like to read a bit more about our route from Laingsburg to Cape Town, click here.
To read Speedy Springbok's third blog entry, click here.
Great Trek Stories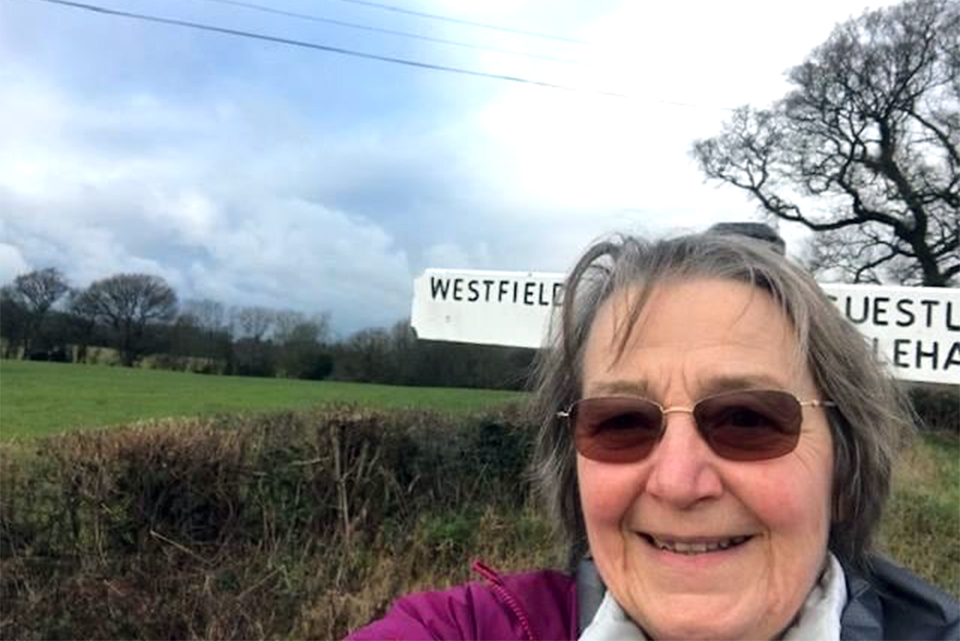 Walking "with" friends
Cathy, one of the GRCT trustees, is walking "with" a group of friends for the Trek. She says: "We are enjoying sharing stories, mileage, weather reports and pics on our WhatsApp group as we live in Sussex, Surrey, Rugby, Salford and Devon!"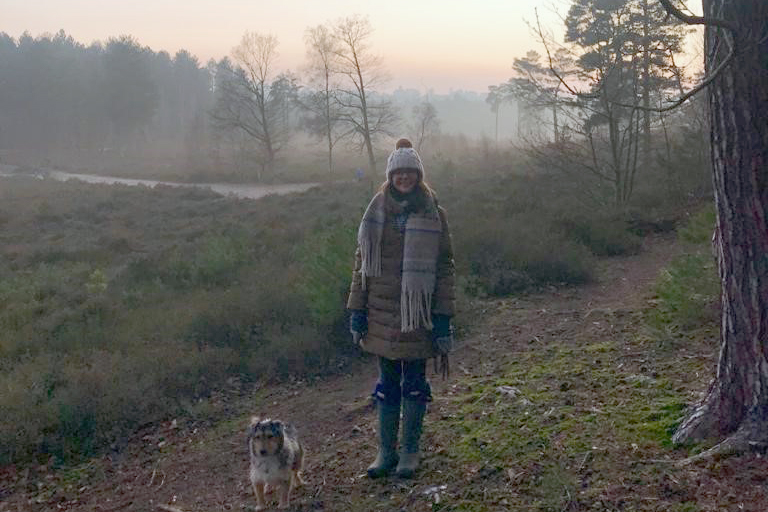 100 miles of dog walking
Paul, his wife Liz and daughter Cath are aiming to complete 100 miles of dog walks this month, in support of the Great Garden Route Trek. Some chilly early mornings, but we certainly appreciate your effort and support.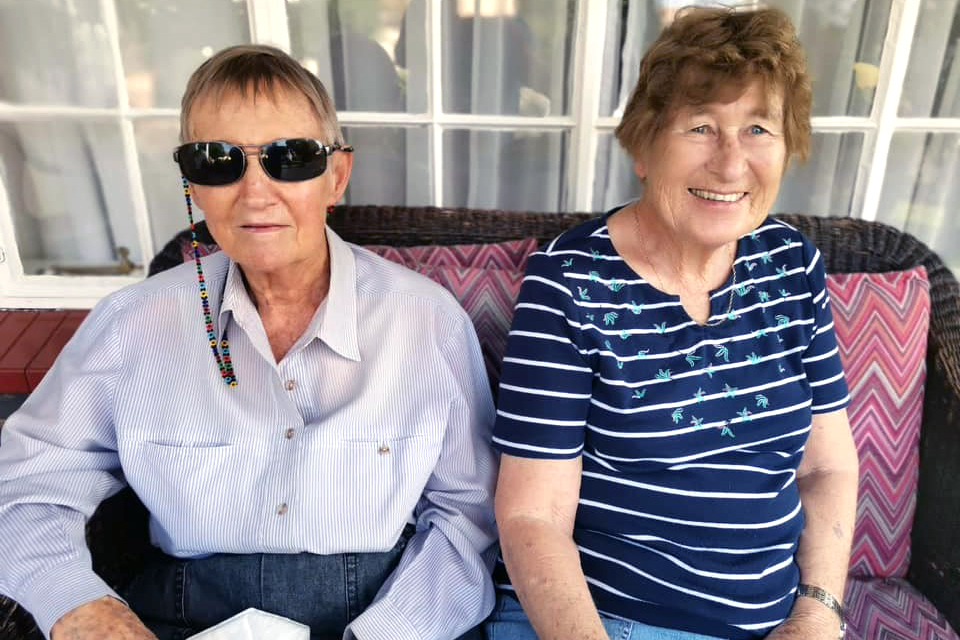 Walking laps around their village
The Great Garden Route Trek participants in Johannesburg – Margot and Iris, friends for 57 years, have been walking laps around their retirement village, and Nicky who is cycling and running for the GRCT.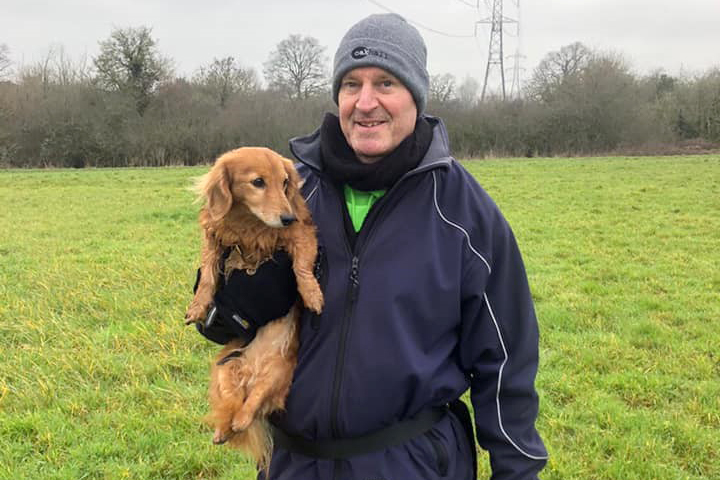 Running, cycling and walking
Peter Crossman has completed many kilometres of running, cycling and walking for the GRCT. An amazing effort!