The Garden Route Children's Trust, or GRCT for short, is a UK-based charity. The aim of the GRCT is to alleviate poverty amongst children in South Africa through the provision of food and education. Nourishing the bodies and minds of children in need gives them a good, healthy foundation on which to build, and helps them to learn to look after themselves and their families.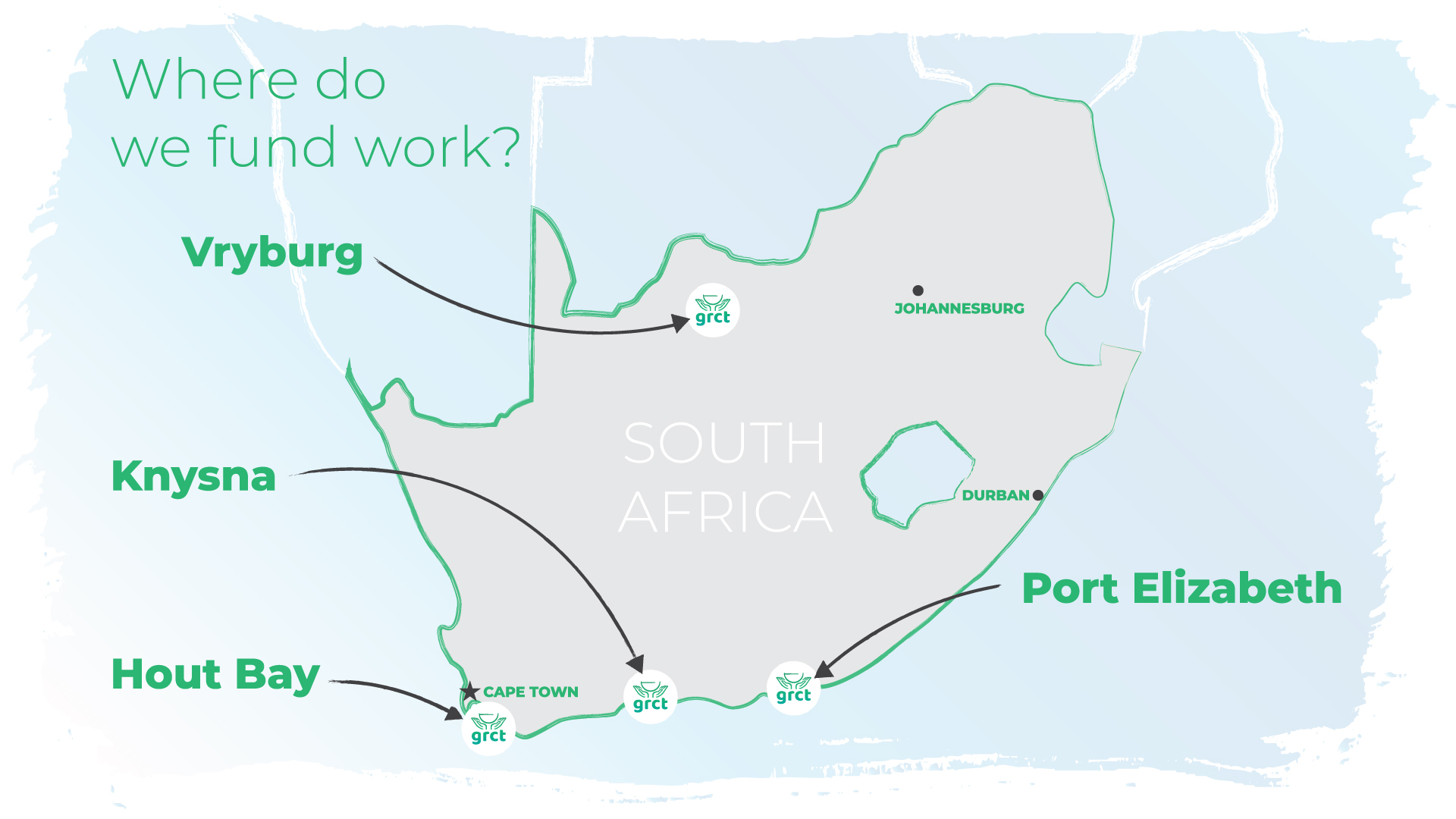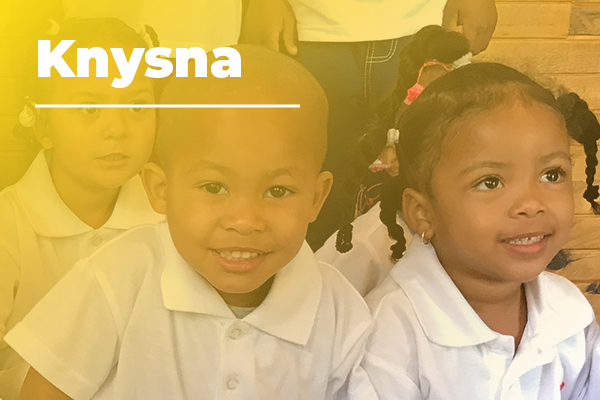 Knysna
4000 are fed in Knysna: The E'pap Feeding Project – Run by Shelley and Peter Godsell– this is the original project the GRCT was set up to support and remains our biggest beneficiary. 4000 children are fed each school day as a result of GRCT financial support. Teaching bursaries are also funded.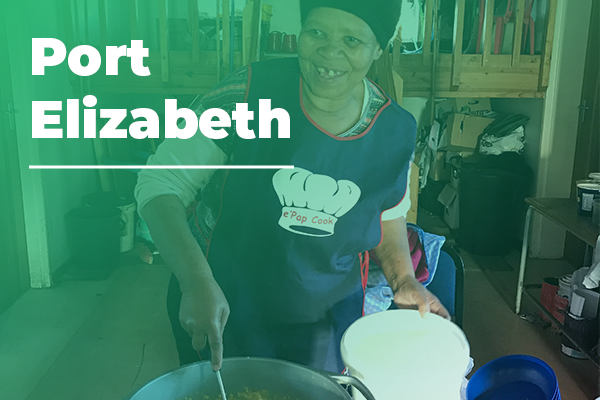 Port Elizabeth
490 are fed in GRCT Port Elizabeth – the GRCT team in Port Elizabeth manage E'pap feeding to 220 pupils across 4 small schools as well as the larger Missionvale Care Centre Primary school where 270 pupils are fed. The painted playgrounds team is funded and operates through GRCT PE.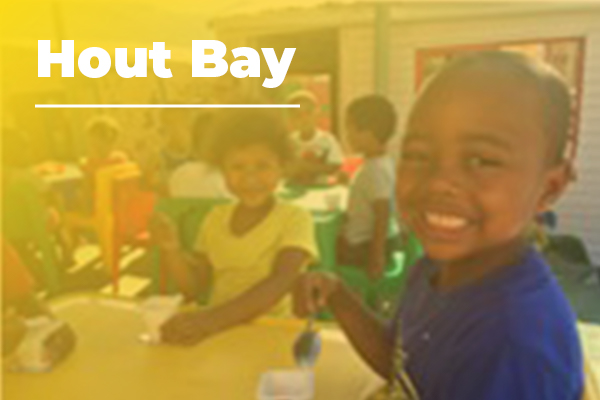 Hout Bay
400 are fed in Hout Bay – e'pap is fed through the Rotary Club. The GRCT initially funded 100% of the cost but the Rotary Club have now expanded the programme themselves and the GRCT funds 377 of the 775 children receiving e'Pap.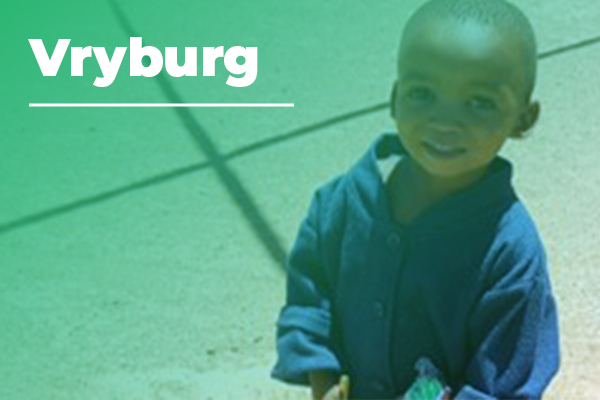 Vryburg
200 are fed at Vryburg – GRCT provides financial Support to Tiger Kloof School who administer e'Pap feeding 170 -200 children.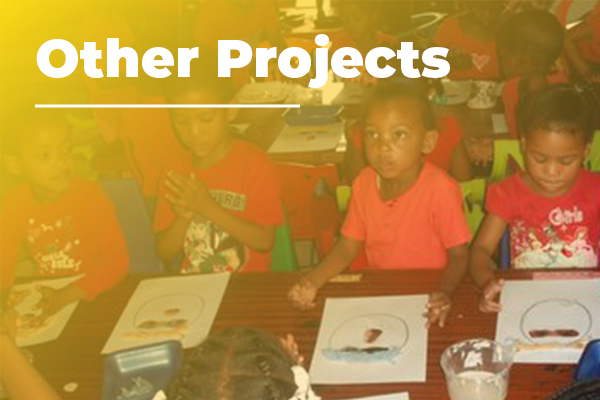 Other Projects
The GRCT has assisted with the funding of the introduction of the excellent Numicon maths programme, at 15 pre-schools which are affiliated to the Knysna Education Trust. The Numicon maths programme was developed to teach pre-school children new ways of understanding mathematics. The feedback from the pre-schools has been extremely positive. Teachers attend Numicon training sessions and the children's progress is tracked.
The GRCT also provides equipment for struggling schools: chairs and tables for the children to sit at where previously they sat and worked on the floor and more pens and crayons to augment their limited supplies.
Ermelo
Bambanani Village (formerly known as Skaaprus) is an informal settlement of around 1000 people, near to Ermelo in Mpumulanga which is east of Johannesburg. The settlement sits between a coal mine and a power station, but has no electricity or running water.
Vulinqondo Day Care Centre is a day care centre for approximately 43 pre-school children, located in the settlement. The centre provides education, play, meals and a safe space for parents to leave their children while at work.
The GRCT recently started funding e'Pap for these children. Our volunteer partners on the ground delivered the first instalment of e'Pap to the pre-school in July 2019. The initial commitment is for one year.