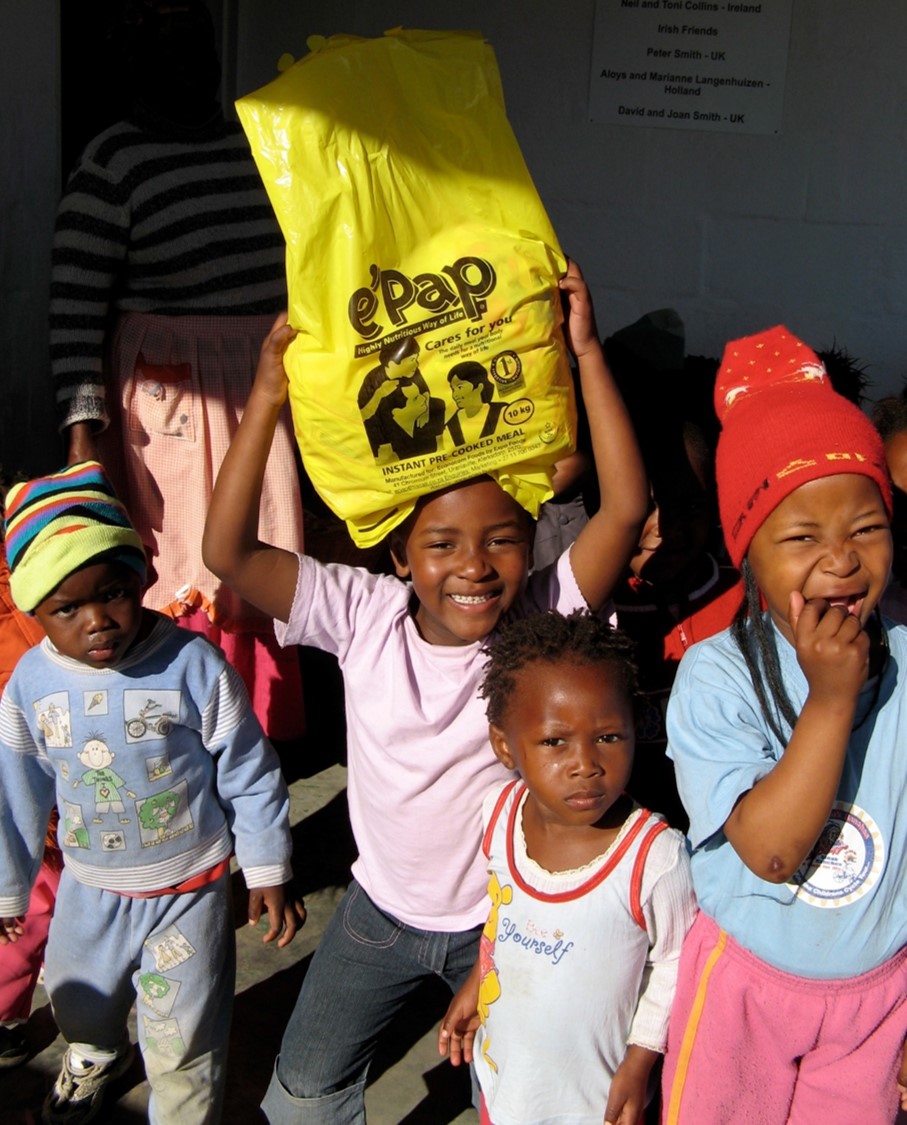 The Garden Route Children's Trust, or GRCT for short, is a UK based charity which was founded in 2006 with the aim of alleviating poverty amongst children in South Africa through the provision of food and education.
Our founder, Penny Fleming, was born and grew up in South Africa. Following her move to the UK, she continued to be concerned for those in South Africa who have so little. During this time, Penny's close friend Shelley Godsell started working with informal schools in the townships surrounding Knysna.
Many of the communities in which these schools are situated have high unemployment and HIV infection rates, with many orphans and child led families.
Starting with just one school, Shelley began to provide a nourishing e'Pap meal for the children and arrange funding for the training of teachers. Penny started fundraising for this cause and the GRCT was born.
The principal beneficiary of the GRCT is still Shelley's e'Pap Children's Feeding Project, which now funds an e'Pap meal for over 5,000 children. Approximately 90 volunteers give their services freely to help with the distribution of the porridge and liaising with the schools. As a result, almost all the money (around 99%) raised by the GRCT goes directly to the point of need.
The GRCT now also funds feeding projects in Port Elizabeth, Hout Bay and Vryburg, projects reliably run by committed partners and volunteers in these areas.
It is a sobering thought that just £20 buys a nutritious e'Pap breakfast for a child for an entire school year. With your generous help, we hope to feed even more hungry children going forward!
If you would like to hear more about the activities of the GRCT, click here to sign up for our newsletter.