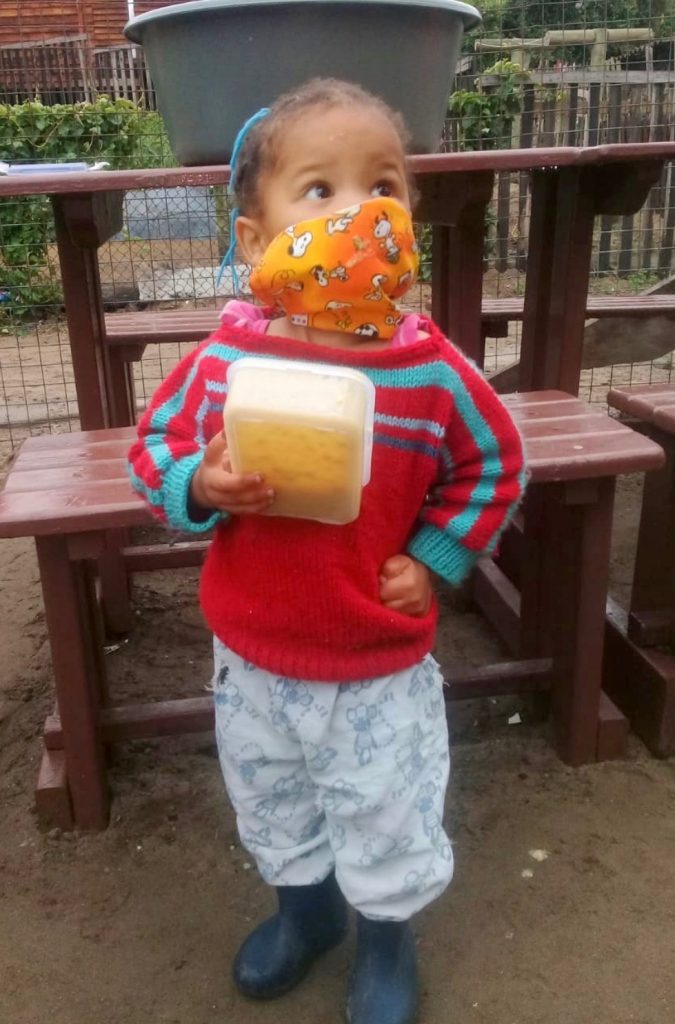 From one of our beneficiaries, the e'Pap Children's Feeding Project:
Sedgefield feeds and works together
Smutsville (in Sedgefield) teachers and e'Pap volunteers are busy feeding approximately 150 children with nutritious e'Pap on a daily basis. The children come sleepy-eyed, barefoot, some in their pyjamas but always with expectation, which is met with a smile. Hand sanitising, social distancing, carrying their own bowls and spoons, masked and eager, they arrive one by one or two by two.