Coffee mornings are a very simple way of raising money and it resonates so well with the GRCT ethos of building community here while feeding children there. Please let us know if one of our trustees could help you run one. Here is news regarding some of the coffee mornings and other fundraising activities held this year.
Nicki Galazka's Christmas coffee morning
A huge thank you to Nicki for yet again convening this event in her lovely home, last week. Thank you to her team of hard workers too! Lots of money made to feed hungry children and many Christmas gifts bought.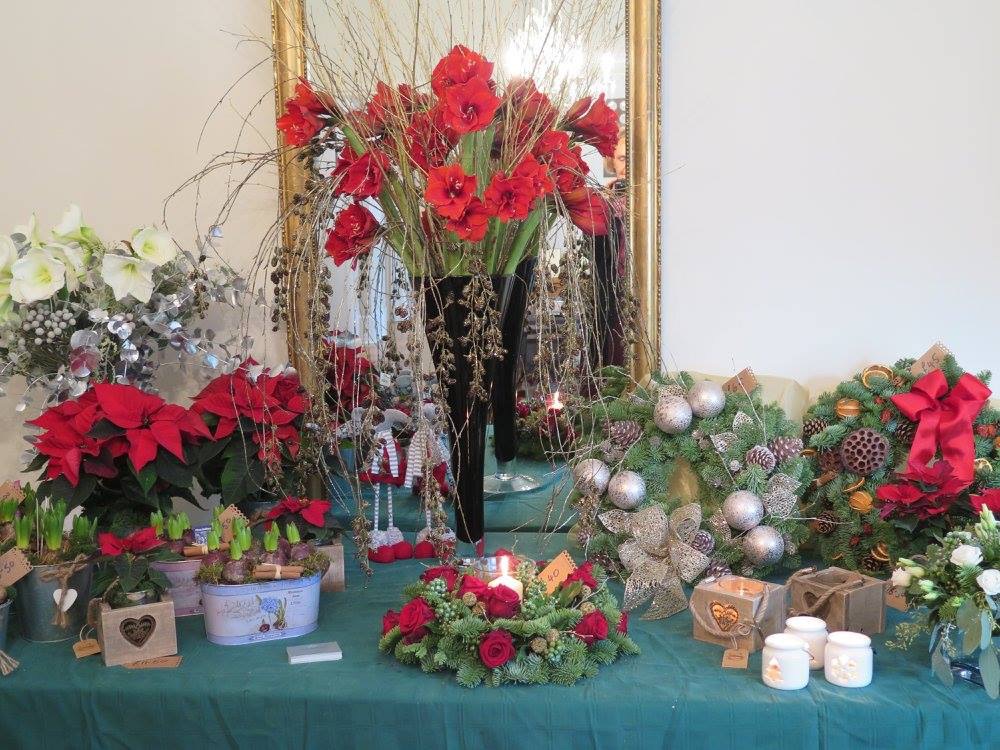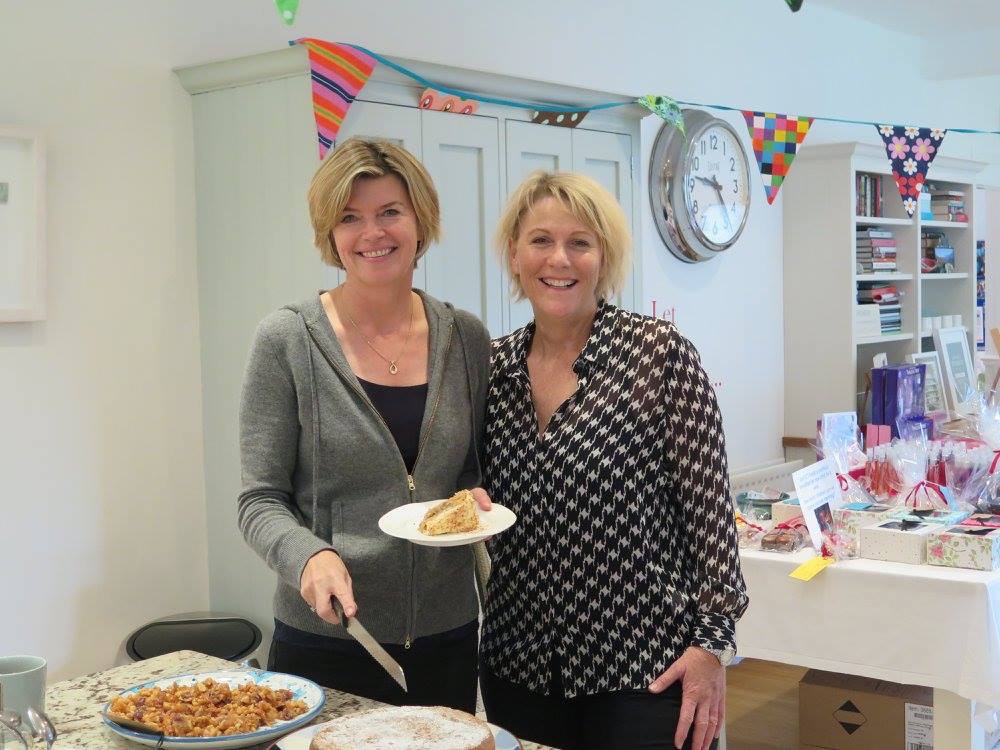 Rozanne Engel's coffee morning
Pictured is Rozanne Engel who held a coffee morning in her garden which served as a refreshment station for her husband's Saturday morning serious-cycling group – brave lady doing this in October when the weather is so fickle! Thank you to the cyclists and other friends for the substantial sum raised.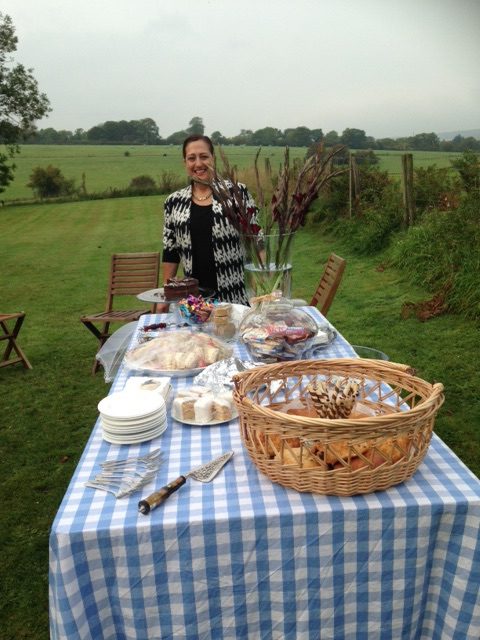 Orkney and Ingrid
Again we were able to send the proceeds of Ingrid's exceptional fundraising on Orkney to the e'Pap project in Knysna. Her total raised this year, including Gift Aid which we were able to claim, was £4,689. To quote Shelley, the director and founder of the e'Pap project: "This will provide some 75,000 servings of health giving e'Pap to the children of the Garden Route. A stunning contribution." Ingrid herself writes: "Each year something happens that totally amazes me and confirms my faith in the generosity of the Orcadian people."
Huddersfield: Lepton Church Tea
In October, one of the trustees headed north (not as far as Orkney!) to speak at a Methodist Church tea held for the people of Lepton village in aid of the GRCT. A big thank you to our supporters in Yorkshire who even served a Yorkshire version of South African melktert (a custard tart) at the tea!